Enjoy!!!
In health,
Rebecca
https://choosinghealthnow.com/wp-content/uploads/2016/05/apple.png
0
0
admin
https://choosinghealthnow.com/wp-content/uploads/2016/05/apple.png
admin
2021-01-04 06:47:35
2021-01-04 06:49:38
Swedish Meatballs (Keto, Grain-free!)
While the holidays can be the best time of the year for some, for others it can feel like the worst. The American Psychological Association has actually found that almost half of women in the US experience heightened stress during this season, putting them at increased health risk.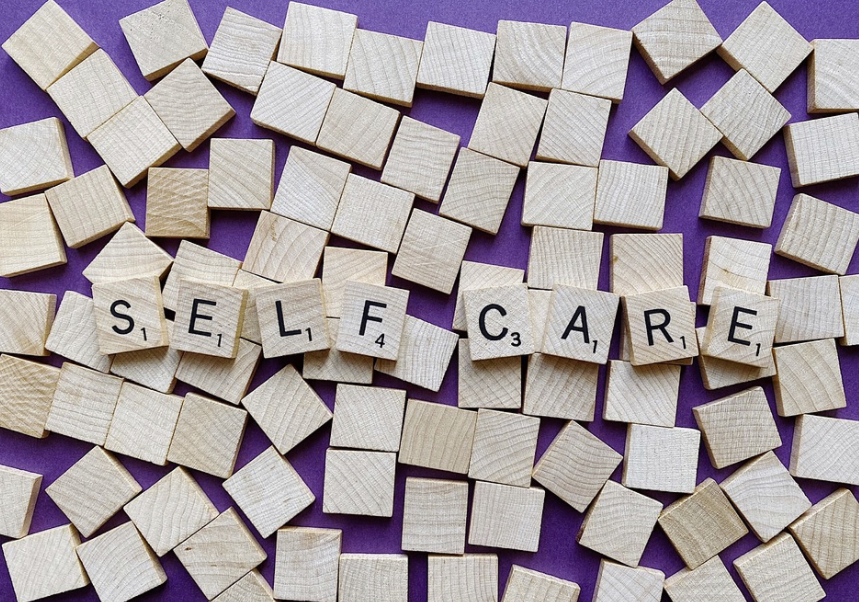 Aside from holiday stress, SAD (seasonal affective disorder) or winter depression can make this time of year challenging.
 
To manage stress, it is common to resort to food and alcohol to manage stress. Self-care and stress-management techniques, on the other hand, can help you stay healthy and feeling like your best self during the holidays.
 
I remember a quote by Katie Reed, a writer, speaker, and mental health advocate. She said, "Self-care is giving the world the best of you, instead of what's left of you."
 
This holiday season, let's work to keep our sanity and our relationships with others as healthy as possible. Here are 3 suggestions:
Don't Neglect Healthy Habits
No matter what the season, never ever let go of healthy habits because they are the foundation to a healthy and awesome you. Be mindful of your physical activity–make sure you have ample time for movement and exercise every day. Physical activity does not only boost your energy but also elevates your mood. Get enough rest and sleep and eat healthy meals.

Take a break from social media and news, too. Not all news and updates we see online make us happy. You can choose to go offline and spend more time on yourself.

Read a book. Take a night stroll. Go stargazing.
These are all good for your mental health–to free yourself from stressors by doing something nice for yourself, focusing on the moment, and reducing distractions.

Take Time to Reflect on the Meaning of the Season
Most people are stressed out by holiday shopping and hopping from one event to another. But instead of doing that, especially right now with the shelter in place orders, I suggest you take some time off to reflect on the true meaning of this season for you–what can you focus on that you enjoy about this time of year? What are the things that you'd actually like to do with your precious time rather than doing things out of obligation? 
 
If you feel overwhelmed with gift shopping, why not prepare something that money can't buy or donate to a worthy cause on someone's behalf? If you are stressed by the busyness of your schedule, you could schedule some activities later, like the first week of January.
Reach Out
While some people are overwhelmed with the company of family and relatives during this time, we are being told not to travel right now and not to gather in large groups, so some are spending Christmas and New Year alone. If you are one, don't hesitate to reach out to someone–a friend, a family, a relative. A letter, a call, a video conference…find a safe way to connect with someone you care about. It's a win-win.

Stressing out about what we don't have control over, won't lift anyone's holiday spirit, so I encourage you to focus on these suggestions instead.

It is my passion to work with people like you whose health symptoms are getting in the way of you living life fully and with a sense of freedom in your body. I can help you to regain your health so you can feel great and free to enjoy life fully.

If you're ready to discover where your best health has been hiding, I'd love to connect with you!
Apply for a complimentary Unstoppable Health Discovery Session. http://bit.ly/schedulinghealth (subject to availability).
Until next time, I'm wishing you unstoppable health!

~Rebecca
https://choosinghealthnow.com/wp-content/uploads/2016/05/apple.png
0
0
admin
https://choosinghealthnow.com/wp-content/uploads/2016/05/apple.png
admin
2020-12-30 07:36:22
2020-12-30 07:36:24
3 Easy Ways to Fight Holiday Stress
Well, the holiday season is already in full swing even though for many of us it feels very different with the pandemic also in full swing.

Though this holiday may look and feel very different than in years past, there's bound to be celebrations of some kind going on. This usually involves a feast or two and the hustle and bustle of holiday traditions. That's why I want to talk to you about how to keep your gut healthy throughout the holidays; because a healthy gut is a happy gut!

Your gut is home to countless microbes that are continually doing hard work for you to keep your physical, mental, and emotional health up. But without your help, your gut can't be at its best. Putting into practice the tips below will help your gut keep up the good work and allow you to not only enjoy your holiday season more, but allow you to feel good in your skin and step into 2021 feeling great!


1. Indulge yourself while taking care of yourself.
A great way to do this is to upgrade your recipes by swapping out processed, harmful ingredients for higher quality and healthier ones (i.e. swap sugar with one of the countless healthier and delicious options like monk fruit, erythritol, allulose, stevia, xylitol or hybrids such as Lakanto, Pure Cane, Swerve, etc; swap wheat flour or high glycemic flours with coconut, almond, flax, hazelnut, or cassava flours; swap vegetable oil or margarine with avocado oil, olive oil, coconut oil, ghee or butter).
You can also incorporate gut-helping foods into your feasts. For example, you can add a good amount of dietary fiber to your dishes because they are good for gut microbes. Other prebiotic foods include asparagus, carrots, Brussels sprouts, sunchokes, onions, garlic, and nuts.
It can also be great to try new recipes so that you can add more gut-friendly ingredients on your dishes.

2. Slow down on alcohol.
If there ever was a holiday people wanted to numb out with alcohol, this is it. But do you really want to add a hangover, extra pounds, and gut inflammation to this extremely difficult year? No thanks! Skip the alcohol or drink small quantities of better quality alcohol like organic wine, gluten-free beer, hard cider, kombucha, etc. Mixed drinks that add a lot of extra sugar make it harder to drink in moderation and add a lot of extra work on your liver (which disrupts your hormones, sleep, mood, waistline, blood sugar, blood pressure…the list goes on and on).

3. Maintain a normal sleep routine.
Losing some zzz's lessens the number of your gut microbes. It doesn't totally mean that you should avoid evening celebrations, but it's a great idea to opt for earlier celebrations and dinners whenever possible and keep your later nights to a minimum.

4. Increase your level of serotonin.
This is perhaps the busiest time of the year for most of us–which can definitely be a source of stress. When your stress level increases, your colonic bacteria suffers. On the other hand, when your gut microbes are healthy and balanced, they can help you build resilience against stressful situations. A primary reason for this is because most of your serotonin (aka your happy brain chemical) is made in your gut! You can support your mood and serotonin levels in the following ways: exercise (especially aerobic exercise), getting plenty of sleep, getting outside in the light or getting bright light in the morning/day (if you don't have much sun this time of year, consider a light box), and eat plenty of protein and nutrient dense carbohydrates (veggies, fruits rather than breads and sweets).

I'm sure that by choosing healthier options this holiday season, your gut will thank you, and in the end, it's you who will benefit from it.

It is my passion to work with people like you whose health symptoms are getting in the way of you living life fully and with a sense of freedom in your body. I can help you to regain your health so you can feel great and free to enjoy life fully.

If you're ready to discover where your best health has been hiding, I'd love to connect with you!
Apply for a complimentary Unstoppable Health Discovery Session. http://bit.ly/schedulinghealth (subject to availability).

Until next time, I'm wishing you unstoppable health!
~Rebecca
https://choosinghealthnow.com/wp-content/uploads/2016/05/apple.png
0
0
admin
https://choosinghealthnow.com/wp-content/uploads/2016/05/apple.png
admin
2020-12-30 07:33:17
2020-12-30 07:33:19
Simple Tips to Keep Your Gut Happy This Holiday Season