Have you heard about sympathetic dominance?

Sympathetic dominance is basically being in constant "fight or flight" mode–and feeling unable to switch this off! Work, family, kids, social demands, unhealthy relationships…food choice, lack of sleep, too much caffeine, not enough down time–all contribute to becoming a sympathetic dominant. Let's talk more about this dominance and how it effects your health.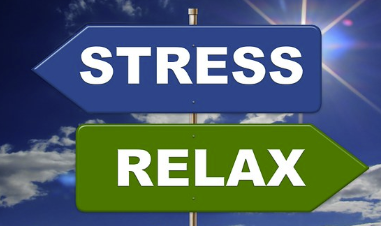 Understanding How the Nervous System Works
Your nervous system has two major parts: the central nervous system, which basically is the brain and spinal cord; and the peripheral nervous system, which refers to the nerves outside the central nervous system.

The Peripheral Nervous System

The Peripheral Nervous System has 2 parts:
Somatic Nervous System
Autonomic Nervous System
The somatic nervous system is commonly known as voluntary nervous system. This consists of peripheral nerve fibers that carry sensory information from the distal parts of the body going to the central nervous system to be interpreted. In addition, the somatic nervous system also contains nerve fibers that enable movement of the skeletal muscles. For example, when you touch a hot object, the sensation is transferred by the sensory nerves to the brain, and as a response, the brain will cause the skeletal muscles of the hand to withdraw immediately, through the peripheral motor nerves. Of course, this happens in less than a second.

As the name implies, we have full control of this branch of the nervous system. Skeletal muscles move and rest when we want them to.

This is not so with the autonomic (involuntary nervous system). We don't have conscious control over it, meaning it operates automatically–on its own.

The autonomic nervous system makes body functions such as heartbeat, digestion, and breathing possible. This nervous system provides innervation (supply of nerves) to the smooth muscles of the internal organs and glands so that they can carry on their function accordingly and secrete hormones as needed.

This nervous system is further classified into two branches:

Sympathetic Nervous System (Arousing/Fight-or-Flight)

The sympathetic nervous system is activated when there is a trigger, such as a sense of threat or danger. When this happens your body moves on to the fight-or-flight mode. Your heartbeat races, you look pale and cold, your pupils dilate, you have a burst of energy, and so on. 

The fight-or-flight mode, also called acute stress response, is just basically a response to stress, whether it be mental or physical. This concept was first introduced by an American physiologist, Walter Cannon, in the 1920's. Cannon observed that our body undergoes a series of rapid changes to face a threatening experience or an emergency.

Upon the activation of the sympathetic nervous system, our adrenal glands release adrenaline and noradrenaline. These two neurotransmitters cause bodily changes such as rapid heart beat, increased breathing, and shunting of blood from the skin to the muscles, and giving you more energy to be ready to take action.

Once the threat is gone, it takes about 20-60 seconds until the body returns to its relaxed state. However, as I said earlier, our 21st-century lifestyle brings us chronic stress which keeps us in constant fight-or-flight mode!

Parasympathetic Nervous System

The parasympathetic nervous system operates is your "rest and digest" branch. Its purpose is to conserve and store energy, regulate body functions such as digestion and urination, and promote healing and repair all over your body.
Are You Sympathetic Dominant?
Both the sympathetic and parasympathetic nervous systems are necessary for maintaining your body's stable or balanced condition called homeostasis. However, given the number of stressors we face each day, we can easily become sympathetic dominant.

Check out these common symptoms of sympathetic dominance:
Shoulder and neck tightness
Light and noise sensitivity
Headaches and migraines
Gut problems such as bloating, constipation, or diarrhea
High blood pressure
Light sleep and vivid dreams
Hair loss
Anxiety or depression
Sugar or salt cravings
Feeling cold
Irritability
Water retention
Gallbladder problems
Reduced appetite
If you don't have these symptoms, good for you! If you have, there's still good news for you. We can help your autonomic nervous system work in balance. Because our problem here is the dominance of the fight-or-flight reaction, which leads to becoming anxious and unable to relax, the following methods are effective for stimulating the "rest and digest" mode:
Avoid Multitasking

I know it's tempting to do as many tasks at once as possible, BUT multitasking results in a loss of focus and more errors. Also, having to deal with lots of things that demand your attention simultaneously increases your stress level…which becomes a trigger to the fight-or-flight mode.
Do Relaxation Techniques

Simply put: We are going to stimulate your parasympathetic nervous system so that it will take over and allow your body to rest and heal. Getting a massage and attending a yoga class can help, but there are also relaxation techniques that you can do right away.

Imagery – Imagining you are in a peaceful, calming place while you engage all your senses.
Abdominal breathing – Put your hand on your stomach; if it slightly rises up and down when you breathe, you are doing the right thing.
Mindfulness – According to Jon Kabat-Zinn, mindfulness is paying attention to the present moment with intention.
Stimulate your lips – The lips are full of parasympathetic fibers, and stimulating the lips mean activating the rest and digest mode.
Acupuncture, Chiropractic, and Bodywork.
Additionally, here are 4 more great ways to get out off the fight-flight hamster wheel:
Reduce Caffeine Intake
There are over 20 harmful effects of caffeine. Specifically, when you rely on coffee first thing in the morning, caffeine forces your adrenal glands to secrete cortisol (stress hormone). If you are struggling with sleep, anxiety, or digestive problems, reducing caffeine is really important. You can also try drinking water when you first wake up and wait until 10 am before having caffeine. Having caffeine with your first meal (with some fat and protein) is also helpful.

Get the Sleep You Need

An average American only sleeps 4-6 hours a night while an average person needs 7-9 hours of sleep a night. Not having enough sleep weakens your immune system, decreases your cognitive function, leads to weight imbalance, blood sugar imbalance, and eventually lowers your quality of life.

Reset your circadian rhythm by having a set time to sleep and wake up. If you've been battling with insomnia, you can try diffusing lavender essential oil in your room, dimming the light, taking a warm bath, and turning off screens an hour before bedtime.

Exercise Smart

To activate your parasympathetic nervous system, choose grounding exercises over stimulating and high-movement exercises. Yoga, pilates, and simply walking are nourishing to the nervous system in chronic stress in a flight or fight mode.
Modify Your Diet

What you eat affects how you feel. While no two people are exactly alike in their optimal diet, it's ideal to choose a wide variety of fresh organic foods whenever possible to fuel your body.

Bananas, broccoli sprouts, bison, bone broth, celery, Celtic sea salt, camu camu, cauliflower, cottage cheese, kiwi, liver, orange juice, and papaya are some of the foods that support the adrenals.

Most of the foods mentioned above also support the nervous system with the addition of avocados, carrots, organ meats, oysters, salmon, sunflower seeds, coconut water, cherries, leafy greens, walnuts, and collagen.

Also, did you know that certain foods like Brazil nuts, fatty fish, eggs, pumpkin seeds, dark chocolate, and chamomile can be helpful to manage stress and anxiety?
Start Taking Action
Try following two or more of these suggestions to activate your parasympathetic nervous system. Track your progress with a journal –It makes it more intentional and shows how committed you are to making necessary lifestyle changes so that you can finally make yourself rest, digest, and heal.
It is my passion is to work with people like you whose health symptoms are getting in the way of you living life fully and with a sense of freedom in your body. I can help you to regain your health so you can feel great and free to enjoy life fully.
If you're ready to discover where your best health has been hiding, I'd love to connect with you!
Apply for a complimentary Unstoppable Health Discovery Session. http://bit.ly/schedulinghealth (subject to availability).
Until next time, I'm wishing you unstoppable health!

-Rebecca
https://choosinghealthnow.com/wp-content/uploads/2016/05/apple.png
0
0
admin
https://choosinghealthnow.com/wp-content/uploads/2016/05/apple.png
admin
2019-09-11 13:07:50
2019-09-11 13:07:52
Are You Sympathetic Dominant? What It Is and How to Deal with It