The holiday season can be a stressful time for many people, especially if you are struggling with stress and anxiety. So I have put together 5 tips for self-care to support you during this season.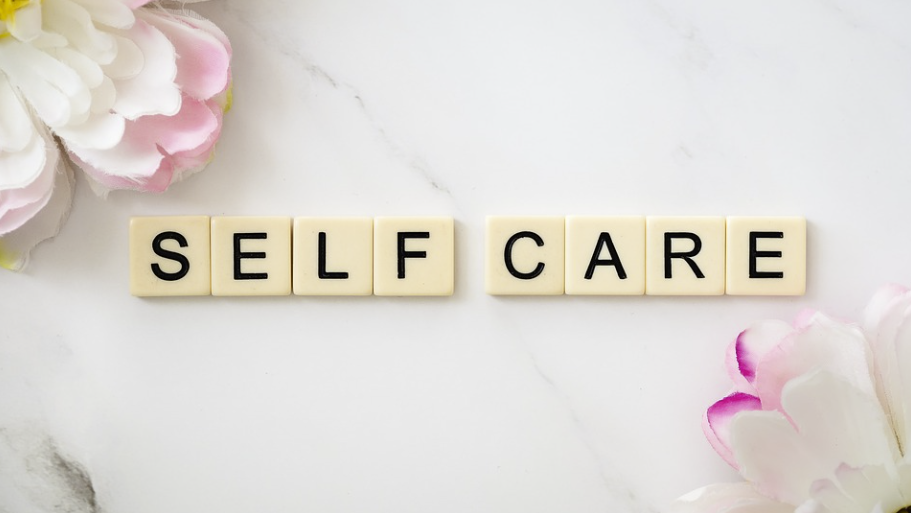 According to the American Psychological Association (APA), self-care is defined as "providing adequate attention to one's own physical and psychological wellness." Basically, self-care is checking in with yourself (how you're actually doing) and then providing what your body and/or mind needs. So it is not a one-size-fits-all thing. Your self-care habits may be different from another person's, and might even be different than what it has looked like in the past.
The goal of self-care is to help you maintain well-being: reduced stress, stronger immune response, increased positivity, and higher self-esteem.
Because self-care is SO important under normal day to day circumstances, during busier or more stressful times of the year, it's that much more essential. Here are some tips to help you enjoy the holiday season and not get run down:
Carve out time to fill your cup – You can't pour from an empty vessel, so make sure you schedule time for yourself. And if it is hard for you to carve out time for yourself, I recommend literally putting it on your schedule/calendar! Determine things that bring you joy, make you feel relieved and relaxed, and restore your sense of balance. Does meditation help you relax? Then go for it. How about listening to relaxing songs? Maybe yoga? Walks? Journaling? Relaxation apps? Acupuncture? Massage? Pick whatever healthy option makes your wellness cup feel more full!
Focus on gratitude – Research shows that gratitude reduces stress and improves physical and mental health. You can learn more about the benefits here. Make it a point to pause and reflect on what you are blessed with (blessings of any size). Even when things don't seem to go our way, sometimes that is a blessing but we don't realize it until some time has passed. Make it a point this season to become intentionally grateful. Maybe this is the right time for you to start a gratitude journal if you haven't already.
Still choose healthy habits – You can still enjoy the season without sacrificing your health. Set boundaries, and learn to say no if something compromises them. Keep up with healthy sleep habits. Step outside. Plan healthy meals and bring healthy, delicious foods to celebrations.
Move your body – Exercise, even gentle exercise, is amazing at helping your brain release beneficial chemicals that support your wellbeing, sleep, and encourages more self-care actions.
Focus on giving and working with others – According to research, giving and cooperating with other people can stimulate the reward areas in the brain. This in turn helps create positive feelings, a sense of purpose, and feelings of self-worth. Connection and kindness is one of the most valuable gifts you can give.You can reach out to a friend or a relative or give the gift of your presence to someone you love.
I hope these tips and reminders will help you create a more meaningful holiday season.
If you're ready to discover where your best health has been hiding, I'd love to connect with you!
Apply for a complimentary Unstoppable Health Discovery Session. bit.ly/schedulinghealth (subject to availability).
Until next time, I'm wishing you unstoppable health!
~Rebecca
https://choosinghealthnow.com/wp-content/uploads/2016/05/apple.png
0
0
admin
https://choosinghealthnow.com/wp-content/uploads/2016/05/apple.png
admin
2022-12-15 07:05:04
2023-01-19 07:05:31
5 Self-Care Ideas for the Holidays