Do you struggle with putting meals together or figuring out what to eat? Do you skip meals because you're too busy and distracted? Or do you eat meals that make your energy plummet and your brain feel like it's half awake?
I hear these kinds of descriptions ALL the time and can certainly relate.
When you're on the go from one project to the next, it can feel hard to stop and refuel and even harder to figure out what fuel to put in your tank.
Today I'm sharing one of my go-to quick lunches.

Shown in this picture is sliced cheese, turkey, mustard (all organic, and some salad greens (these happen to be from my garden, but any organic greens will do).
The sky is the limit with variations! You could do
A BLT (bacon lettuce and tomato, no bread)
Any organic sliced meat you desire
No cheese if dairy doesn't agree with you or all cheese and no meat if you don't eat meat
Egg salad
Tuna salad
Throw some fermented or pickled veggies on the side…you get the idea!
This is an easy and nutritious meal. The time you save putting it together, I recommend spending on chewing, taking some deep breaths, and being still (this is great for resetting your stress response AND boosting your ability to properly digest your meal so you can get energy to continue your day).

Have a great week!
~Rebecca
http://choosinghealthnow.com/wp-content/uploads/2016/05/apple.png
0
0
admin
http://choosinghealthnow.com/wp-content/uploads/2016/05/apple.png
admin
2017-05-18 05:47:59
2017-05-18 05:47:59
Boost your energy with this easy lunch!
I wish I could take the credit for this great recipe!
Maria Emmerich is a grain free, keto genuis and has tons of great cookbooks which is how my family discovered these great crackers.
This recipe is from her site and I'm excited for you to try it!
"Healthified" Cheez Its!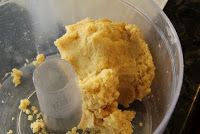 1 1/4 cup almond flour
1/2 tsp Celtic sea salt
1/2 cup freshly grated sharp cheese (I used aged Gouda!)
1 egg white
Preheat oven to 325 degrees F. Grate 1/2 cup cheese.
In a food processor (or medium bowl) whip the egg white until the egg has loosened and become frothy. Add in the almond flour, salt, and cheese until a stiff dough forms. Cut two pieces of parchment paper the size of baking sheet. Put dough on top of one piece of parchment. Place the second piece of parchment on top of the dough and roll out with rolling pin until dough covers the parchment sheet (see photo).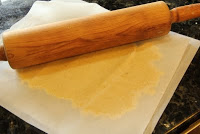 Roll the dough so it is the same thickness or it will bake unevenly.
Remove top parchment. Using a pizza cutter, score the dough into squares or other shapes. Place the parchment with the cut dough onto baking sheet and bake 15-20 minutes, or until lightly browned. Makes 8 servings.
NUTRITIONAL COMPARISON (per serving)
Keebler Cheez It = 160 calories, 8 g fat, 18 carbs, 1 fiber (17 effective carbs), 4 g protein
"Healthified" Cheez It = 120 calories, 9.5 g fat, 2.4 carbs, 1.1 g fiber (1.3 effective carbs), 6.1 g protein
http://choosinghealthnow.com/wp-content/uploads/2016/05/apple.png
0
0
admin
http://choosinghealthnow.com/wp-content/uploads/2016/05/apple.png
admin
2017-05-03 07:14:43
2017-05-03 07:14:43
Healthy cheese crackers (grain free!)
Are you feeling impatient, energy tanking during the day, and finding yourself always looking for a snack?
Your body may be trying to tell you something.
These symptoms are frequently linked to food stress. I'm going to share with you the top 3 common causes of food stress and the solutions you need to start feeling better.

1) Lack of good quality protein. You may either not be getting enough protein throughout the day OR the protein you are getting may not be digesting properly. Some great sources of easily assimilated protein are collagen, plant protein, and moringa powder. They can be added to smoothies like this one to give your body energy, good mood support, and help you feel satisfied rather than always looking for something to snack on.
2) Not getting good fats. Fats from food are needed to make hormones (some of these hormones help you to recover from stress!). Seeking out good quality fats and oils can be a real game changer for you. Examples are coconut oil, olive oil, ghee, grass-fed butter, macadamia nut oil, avocados, nuts and seeds. Poor oils can lead to cellular damage, inflammation and low energy so be sure to avoid trans fats and vegetable oils like soybean, canola, corn, and safflower.
3) Overdoing the wrong carbs. Carbs that support energy, mood and satiety are leafy greens, above ground veggies, and low sugar fruits like berries. It's easy to go overboard on carbs if you are eating foods made from flour (dense in carbs and quickly converted into sugar in your body), so bread, pasta, tortillas, and chips can easily lead to increases in appetite, inconsistent energy, and irritability for many people. Here are 3 great pasta alternatives for you to try instead.
These food stress solutions can make a real difference in your day. I'm so excited for you to have a more balanced appetite, more energy, & feel more positive.
In health,
~Rebecca
http://choosinghealthnow.com/wp-content/uploads/2016/05/apple.png
0
0
admin
http://choosinghealthnow.com/wp-content/uploads/2016/05/apple.png
admin
2017-04-19 06:31:03
2017-04-19 06:31:03
Is your diet making you cranky?